France now the favourite destination for British expats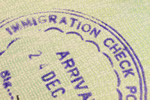 Results of a new survey show France is now more popular than either the USA or Australia, with its quality of life a key part of the decision to emigrate.
Whatever the reason for the current exodus of Britons from their homeland, those determined to make a new life overseas are more likely to choose France than any other world country. Strangely, the UK is now a favourite location for those relocating from Canada, the USA and India, with British nationals' alternatives to France now including the USA, Australia, New Zealand and Hong Kong. France has leapt up the scoreboard from fifth place last year to top in 2019, with its relaxed lifestyle attracting would-be expats looking to avoid the worst economic aspects of the UK's divorce from the EU.
It seems France fulfills the dreams of a wide variety of would-be expatriates, from those seeking a safe, secure family environment to those looking to live amid fabulous scenery and those looking for a quieter life. In addition, career junkies have plenty of opportunities to find the perfect job or start their own businesses in the tech or service sectors. It remains to be seen how Brexit's eventual outcome will affect expat dreams but, especially for high-flyers in the financial sector, Paris and several other French cities are still open for business in spite of online rumours to the contrary.
Interestingly, the detailed survey also revealed would-be expat choices of emigration destinations were linked to their countries of origin, with the UK popular with immigrants from France itself as well as from India, South Africa, Romania, Poland, America, Australia, Italy and Canada. In a similar manner, the survey also revealed regional differences in relocation choices. Out of the top ten preferred destinations for USA citizens, seven diverse countries including Japan, Germany, Thailand, the Philippines and China don't feature anywhere in the top ten choices for Britons who've relocated abroad.