Malaysia growing in popularity for expats considering leaving Thailand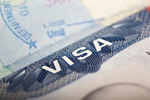 Why are expats leaving Thailand and heading for Malaysia?
Deciding to leave a place you've called home for a number of years isn't easy or comfortable, but deciding on another location is even harder. However, many expats now living in Thailand are concerned enough about their futures to make the choice, with Malaysia now becoming a popular alternative as it's more developed, has a stable economy and, most importantly, a stable government. Another crucial reason is that the former British colony doesn't seem to have fallen into the trap of discrimination against Westerners.
In Thailand, farangs – as Westerners are called – cannot take certain jobs or buy land, although houses can still be purchased or built on leased land. Discrimination has crept in over the past few years as regards retirement visas, work permits and even visa extensions for those married to Thai wives, and the 'Thai smile' is now almost extinct. Opportunities in Thailand for experienced expat professionals are shrinking, and it's now far tougher to get a work permit for teaching the English language, a skill much needed for the country's progression as a developing state.
On the other hand, Malaysia is already multi-racial, multi-ethnic and open to expats from across the world. Malaysian society itself is fascinating for newcomers, with Malay, Chinese and Indian its three main ethnic cultures. Society as a whole is open to people of any nationality who wish to make the country their home. For retirees, the important aspect of healthcare is well-covered, as it's world-class and cheaper than in the USA or UK. The state is now one of the most popular for medical tourism, and its in-hospital care is world-famous.
For expat families, the education system is British-based, thus making it more effective than in Vietnam, Cambodia or Thailand. English as a second language is mandatory, as is Malay, with expat children growing up bilingually. Public education is inexpensive, and international schools use the British, Australian or USA systems. Also importantly, Malaysia's infrastructure is world-class. Western-standard and stable, whether it's roads, water, power, internet access or sewage, and the cost of living is roughly the same as in Thailand although expat salaries are slightly higher.