Is the Philippines making a comeback as an expat retirement hub?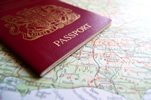 One aspect of becoming an expat which is often ignored in the excitement of the move is the necessity of managing your finances from square one onwards.
The Philippines is gaining in popularity as an expat hub, with professionals seeking out suitable jobs in Manila, retirees heading for the beautiful coastal resorts and digital nomads roaming the less visited islands, provided they have internet access. For new semi-permanent and permanent expat arrivals, managing the money from the outset is the sensible option, as spending it touring around and fitting out a new home can easily cost more than was intended, even in a country known for its affordability.
For expats with time on their hands, it's sensible to spend some of it on learning about pensions, long and short term savings and even investing, although this last generally needs a deal of practice for the uninitiated. If you'd rather use an IFA, checking out his qualification, registration, tied or independent status and professional qualifications is essential. One question often heard is, 'why the Philippines?', with the answer dependent on who's replying. One reason is that the cost of living is refreshingly low at present, added to the fact that expat retirees are actually welcomed in a genuine manner.
The Special Residents' Retiree Visa comes in several flavours, most of which are easily covered by smallish deposits with pensions or larger deposits without pensions. For example, healthy retirees need only deposit $20,000 in a local bank, thus guaranteeing indefinite stays, multiple entries and exits, tax and customs exemptions and free healthcare. Buying a home priced at more than $50,000 gives another option. Most importantly, retirees aren't hassled in the same manner as they are in several other Southeast Asian countries, nor is the might of China likely to be a threat for the foreseeable future.