British expats in Malta still unsure about post-Brexit residency options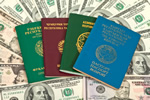 British expats in Malta total around 13,000, the vast majority of whom are still unsure whether they will be able to keep their rights post-Brexit.
Malta's British expat community is mainly composed of retirees and 'ordinary' residents, almost all of whom are still confused as to whether they can continue with their residency, tax residency or retirement programmes after the UK leaves the EU. Other rights which may well be lost include free education, permission to work and social security payments. Malta has already publicised its new 10-year residency programme for UK nationals wishing to take up residence, the which will apply in the case of no-deal exit. British expatriates already in residence can also take advantage of the programme, due to their new immigration status.
To help clarify the situation still further, a seminar will take place on July 9, to which those still unsure where they stand are all invited. The evening, entitled, 'Malta – a Brexit solution', will take place at Attard's Villa Corinthia, with Britons already living and working on the five-island archipelago as well as those with UK-based business interests welcome to attend. The meeting will include an overview of the island's property market as well as a run-down of the post-Brexit residency options for various groups of expatriates.
For those considering Malta as a retirement destination, the islands aren't just for the ultra-wealthy, as it's possible to live relatively well at a reasonable cost. One major advantage for British retirees is that Malta is English-speaking, a great relief for Brits for whom foreign-language lessons at school were a living nightmare. In addition, there's a large, friendly expat community including several organised groups which hold regular meetups, parties and other events.