Vietnam best in Southeast Asia for expat entrepreneurs as well as retirees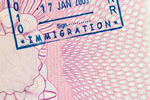 Vietnam's low cost of living is now a major attraction for expats as well as tourists.
As Vietnam's economy flourishes, attracting international businesses and start-ups, it's also becoming the Southeast Asian country of choice for an increasing number of expats as well as tourists. At present, some 82,000 expatriates live and work in the formerly war-torn country, mostly in Hanoi and Ho Chi Minh city. Some have arrived for a second time, having first been in the country as part of the American forces during the Vietnam war, and others are crossing the border and taking up residence after spending some years in neighbouring Thailand.
In addition, Western businesses are now setting up in the big cities along with relocating expat professionals, and digital nomads are arriving in droves. At the same time, the Vietnamese government is attempting to draw more wealthy tourists and encourage them to stay longer by increasing weekend entertainments in Ho Chi Minh City's pedestrianised walking streets. According to a recent survey, expats in Vietnam are more than happy with the city's low living costs, which help to relieve financial burdens made worse by unstable currency exchange rates.
Ho Chi Minh city is the go-to destination for entrepreneurs and digital nomads of all ages, with expat English teachers heading for Hanoi. The Vietnamese people are welcoming and friendly towards strangers, making exploring the rural areas safe and straightforward. Internet speeds are far faster and more reliable than in neighbouring Thailand and the country doesn't have much of a problem with violent crime. As a primarily Buddhist state, Vietnam's culture and religious festivals give a fascinating glimpse of former times in this fast-developing country.