Anti Brexit campaign groups still fighting for expatriate clarity over free movement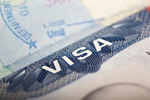 Steve Barclay has written to Michel Barnier urging clarity for British expat free movement rights after a no-deal exit.
British in Europe leader Jane Golding and representatives from the 3Million group have persuaded the British Secretary of State for exiting the EU to write to Michel Barnier urging clarification of British expats' rights in the event of a new deal Brexit. After meeting with campaign groups, Steve Barclay agreed to back protestors' calls for a 'ringfence' around expat rights whichever path the UK takes as regards the October Brexit deadline.
According to Golding, the clearly-worded letter to Barnier sets out the issue freely and fairly, noting campaigners aren't requesting the reopening of the withdrawal agreement, as a ring-fenced agreement is far more secure than 28 unilateral solutions. Golding made it clear to both sides' negotiators regarding their promises to allow all expats in the EU and UK to carry on living their lives as they did prior to the referendum, adding the withdrawal agreement isn't perfect by any means as it doesn't address the free movement many expats need to continue with their jobs in order to keep their families together.
The danger of a no-deal exit from the EU on the last day of October this year is causing ongoing stress and worry to hundreds of thousands of EU and UK expats, with free movement especially essential for expat professionals expected to travel across Europe as well as internationally as part of their jobs. To date, the issue has been relatively low-key, a strategy which has resulted in its seeming to have been ignored up until now. The consequences for both EU and UK working expatriates would be devastating, especially for those employed by multinationals who're now preparing to relocate to continental Europe as a result of Brexit.
The cut-off date is to be December 31, 2020, giving little time for expat employees to decide on their next move. Campaign groups are also stressing that 60 per cent of expats affected weren't able to vote in the Brexit referendum, even although free movement was a crucial issues for their jobs and lifestyles.