Where's best for expat professionals and their families?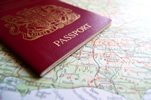 Planning an international relocation to include your family can be far more complicated than moving as a single expat.
For expat professionals taking their families along for the ride, priorities such as schooling, healthcare, childcare, suitable housing and the essential issue of safety and security come first, well above nightlife, gourmet restaurants and a frenetic social life. Choosing a destination with a similar culture to the home country is also important, especially for those with young children. Europe is perhaps the best location for families, as there are many cities ideal for family life as well as for career development.
Although Denmark as a destination may sound a little dull to many ambitious expats, it's rated as one of the world's happiest countries. Its capital, Copenhagen, is perfect for expat family life, being totally safe, child-friendly and crammed with attractions such as a zoo, historic castles and a selection of attractive parks. For expat professionals, the work/life balance is ranked as the world's best, and public healthcare provisions are of a high standard. It's also a very attractive city, with colourful architecture, local markets and other attractions.
Still in Scandanavia, Sweden's healthcare, childcare and quality of life are again rated highly in various expat surveys. Stockholm is an expat hub, with a good number of international schools displaying the country's best education systems. However, planning ahead for a place is necessary as all are regularly oversubscribed. The city embraces a rich blend of cultures and is a peaceful place to live, but the cost of living can come as a shock. For energetic families, it's a dream destination for its coastal walks, forests and parks, islands and winter sports ranging from sledding to skating and other snowy activities.
Switzerland's capital, Zurich, may well be an expensive location, but for expat professionals and their families it's little short of perfect. Famous for its shopping as well its banking, it's home to a large expat community, boasts a low crime rate and offers a high quality of life. Its pan-European lifestyle mirrors its international community, and healthcare and schooling are highly rated as being some of the best in the world. If you're earning a large enough salary to keep pace, it's the best place for your family as well as your career development.
Austria is also well worth considering as a great place to raise a family as an expat. The cost of living as well as the lifestyle in Vienna is more acceptable than its London equivalents, with prices in general a third cheaper. A slower pace of life is another advantage, as relaxed working hours are common, meaning more time can be spent in family activities in this city of culture with its incredibly rich heritage of art, music and literature. Healthcare and education are well up to standard, and Vienna's position at the centre of Europe gives easy rail access to Rome, Munich and other famous European cities.