Private or public healthcare services for expats in Sweden?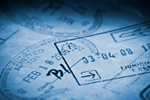 Getting used to the Swedish healthcare service may cause headaches for new expat arrivals.
Sweden's healthcare services are high quality, but newly-arrived expats can find the system confusing at best and totally mystifying at worst, especially if the language is still a mystery. The first step is to locate the nearest healthcare centre and register, but there the similarity with the home country's general practitioner system ends.
For Brits used to seeing the same doctor at the same surgery for years, it's a shock to be confronted by a different doctor every time a visit is necessary. The reason behind this is that demand for Sweden's public health service is exceeding supply. For those settling in Stockholm, it's easier to attend a local private hospital and it's also more likely you'll be seen by the same doctor on each visit, thus maintaining continuity. Next-day appointments are the norm, whether you're self-funding or covered by private healthcare insurance.
For Swedish nationals used to using their public healthcare system, private healthcare insurance is something of a taboo subject. Taxes are high and, as a result, most Swedes believe it's fair that the government should cover their healthcare needs. However, with the predicted shortage of qualified medical professionals and doctors now more in demand than ever, the existing system is under pressure, with expats often preferring the insurance or self-fund options due to pressure of work and convenience of appointments. In addition, patients always see the same medical professionals, unless they request otherwise.