What can newly arrived expat professionals expect from Bangkok?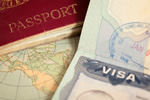 If you're heading for a new job in Bangkok, what's in the city for you?
For a good while, Bangkok has been a favourite for expats looking for a totally new lifestyle at a reasonable price along with plenty to do and see outside working hours. Although it's not what it was prior to the past several years, it's still a hub for foodies, nightlife and a good few historic sights including a fair share of spectacular temples and an impressive palace. Culturally, the city is a mix of what it would like to be and what it actually is, but for the real Thailand it's best to rent your new home in a suburban rather than central area.
If you're arriving in the hope of finding a job, there are many opportunities, especially for expat professionals in the tech sector. Pay is less than in the West, but so is the cost of living, although inflation is becoming a major cause for concern. Getting around is straightforward using the subway or Skytrain, but by road is riskier due to the regular traffic snarl-ups, especially during the monsoon season. It should be remembered that the city's infrastructure isn't yet up to Western standards, with street flooding a common occurrence between June and late October.
Bangkok has a reputation for being as cheap as chips, but the cost of living has risen considerably over the past few years. It's still possible to eat cheaply and very well at the city's street stalls, even although the military government have moved many famous foodie street markets to other locations, seemingly because they wanted the pavements clear for pedestrians. Since the moves took place, the sidewalks are almost empty as there's nothing to see, do or eat in sight.
Much the same has happened to the famous shopping streets, most of which have been moved to undercover venues, thus losing the bustle and flavour of the old sites. It's still possible to buy Chinese knock-offs and locally made clothes at very cheap prices, but it's not quite so much fun as in the past. Nowadays, Bangkok is a city in flux, attempting to rival Singapore and Hong Kong as a hub for tourists and expats, but it's missing out on much which made it so popular in the first place.