New style international schools in Asia are affordable for expat families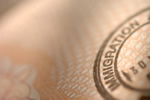 As the international school marketplace broadens, affordability is the new hallmark.
Traditionally, the concept of international schooling was created for temporarily-resident expat families in far-flung locations in order to ensure their children didn't fall behind on return to their home countries. A lot has changed since then, with the sector now a massive moneymaker for the schools and a drain on most expat professionals' financial resources. With the majority of schools now aiming more at affluent local families than at expatriate parents, fees are now at such high levels that many expat families are locked out. In addition, the majority of places are being taken up by local parents in the belief that an international school education will open the doors to their kids' chances of admission to overseas universities.
The problem is now acute in many Asian countries where basic education provision is, at best, truly basic as regards educational standards and even the content of classes and the abilities of teachers. For expats who simply can't afford the top-notch international establishments, the only way forward is to get lucky by finding affordable schools without eye-watering price tags. Those who do get lucky are living in Hong Kong, China or Singapore, as all three destinations have alternative educational institutions at affordable prices.
Hong Kong's traditional international schools are now unaffordable by many expat families due to their extremely high tuition fees, normally in excess of $15,339 a year. However, HKCA Po Leung Kuk School charges $11,492 for a year's tuition as it's set up as part of a charitable organisation which supports 120 Hong Kong schools. The school offers an international education based on a non-profit modus, is small but still growing and at present admits students from five to 11 years old.
Singapore is a hub for expat professionals and their growing families, and has the same problems as regards high tuition fees at international schools. Most conventional international education providers charge $29,276 a year, but the new kids on the block are the growing numbers of 'budget' international education institutes charging less than half that amount. One such is the recently-opened Grange Institution with its introductory full year tuition fee of $11,593. Another advantage of Grange is that, unlike the usual international school practice of hiding costs such as transport, laboratory fees and class modules, there are no hidden charges.
China is potentially the largest international school market in all Asia, with its rapidly rising middle class fully aware of the importance of good international education for their children. The few international schools charge extremely high fees of between $29,679 and $34,687, unaffordable for many expat entrepreneurs working with startups in the tech sector. The solution is very Chinese and includes international departments within national or private schools, giving students the best experience. Shanghai's Fudan International School is the international wing of prestigious Fudan University's Fudan High School, and has a set fee of $5,000 per semester. The US-based curriculum is taught within small class sizes, allowing expat students to learn in a positive manner.