Bangkok and Singapore inflation taking its toll on expat life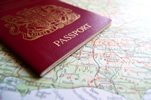 If the cost of living is an essential part of your emigration plans and you're thinking of heading to Asia, inflation in Bangkok and Singapore is running riot.
Singapore has been a hub for ambitious expats for several decades, and was once a reasonably-priced destination favoured for its markets and the amazing quality and variety of its street food stalls. Similar but far cheaper was Bangkok, again crammed with street markets offering a great choice of cuisines as well as bargain basement fashions, reasonably-priced rental accommodation and a good choice of entertainment.
Nowadays, it's a different story for both mega-cities, with inflation taking its toll and prices soaring. According to a recent cost of living survey, Singapore has shot up the rankings to become the 12th most expensive world city for expatriates. Shockingly, Bangkok has risen from being one of the least expensive cities on the planet, jumping 100 places in the past five years and is now rated at 63rd in the world. The Thai mega-city's cost of living is now far higher than its equivalent in many other Asian regional capitals including Kuala Lumpur, Manila and Jakarta.
Singapore's inflation is mostly being put down to its strong currency, with the Thai baht also very strong at the present time although many believe it's being propped up by the Bank of Thailand. As regards the rest of the pack, Hong Kong now occupies the slot of the fourth most expensive world city for expat life and the second dearest in Asia. Five years ago, it ranked at 28th place. In spite of China's reputation for cheap living, Shanghai is now rated at 10th most expensive, the same ranking as last year.