Japan's mix of ancient and modern draws adventurous expats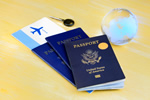 If you're captivated with Japan's fascinating history and unique culture, working in one of its major cities will be the experience of a lifetime.
Japan is unique in the world for its culture and history, although living there may not be every would-be expat's dream. From the crowded mega-cities to the ancient remnants of its fascinating past in Kyoto and Nara, the old blends with the ultra-modern in ways which permeate every activity. Closed to foreigners for hundreds of years of Shogunate rule, it's now open to expatriates adventurous enough to let the experience teach them another way of being.
Some two million-plus expats are at present living in Japan, although the vast majority are from other Asian countries. Learning the Japanese language is usually Western expats' worst nightmare, and writing it is even worse as it uses three different alphabets, one of which is derived from complicated Chinese characters. Fortunately, many Japanese have at least some knowledge of the English language, although they may be reluctant to use it. In the cities, Western comforts are easily found, and healthcare is of good standard although expensive.
Admittedly, the cost of living is high, especially in Tokyo and other major conurbations, but expat wages take this into consideration, with some electing to live outside the city centres and take advantage of the excellent transportation options as well as saving money by living like the locals. In Japan, as in a number of Asian countries, ingrained cultural and social behaviour impact the jobs market, leaving just two sectors open for expatriates. Skilled work opportunities in engineering and tech can be had, but the majority of expats are working as English teachers. Personal skills plus marketable qualifications and experience are the two assets most likely to result in a job offer.