Experienced expat pilots required for South Korean low cost carrier startups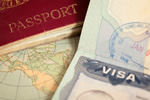 South Korea's new startup low cost airlines are facing pilot shortages.
South Korea's new low-cost carriers are unable to get off the ground due to a shortage of qualified, experienced pilots. AeroK, Fly Gangwon and Air Premia are scheduled to start their operations either in 2020 or 2021, but are at present unable to fulfil official regulations as regards pilot and first officer numbers. Another hurdle might well be the 13 million dollar startup capital requirement.
South Korean regulations issued by the Ministry of Land, Infrastructure and Transport state carriers must employ at least 12 fully qualified pilots, six of whom will act as captains and a further six as first officers. All must be employed in advance before operations are given the go-ahead. All three low-cost airlines were awarded business licenses earlier this year and are hoping for their air operator certificates by the middle of this year.
Pilot shortages in the country are being exacerbated by fleet and route expansions at already established carriers, but the worst problem was caused by around 400 Korean pilots recently deserting the home country to work in China for higher pay than at home. Another snag impacting new airlines is a government regulation preventing pilots already working in Korean airlines from moving on to the new startups as this may disrupt established carriers' operations.
With Korean pilots now the major source of supply for Chinese carriers and six low-cost carriers already operating in South Korea, it's doubtful the startups attempting to get their feet in the door will get past first base, but the pilot shortage may well prove a blessing for experienced expat professional flyers needing a semi-permanent break from their Western routes at a tempting salary.