Shipping your home contents to your new country of residence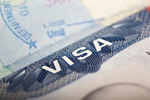 One of the worst aspects of every expat move overseas is arranging shipping for furniture and household items you can't bear to leave behind.
A semi-permanent move overseas can be a nightmare as regards packing, crating, wrapping and shipping furniture, household goods and treasures accumulated over the years. Only a few decide to donate almost everything to a deserving charity or hold a yard sale, with the rest dependent on the services of experienced packers and shippers.
Many soon-to-be expat householders decide to pack their smaller items themselves, with bubble wrap and protective plastic boxes easily available, but packing furniture in a manner which will prevent damage is another matter. It's possible for smaller pieced of furniture such as bookcases, computer desks, stools, small chairs and suchlike to be self-wrapped using moving blankets and stretch wrap, but when it comes to wardrobes, sofas, eight-seater dining tables, double beds, chests of drawers and other large items, professional assistance isn't just advisable, it's usually essential. Small sets of drawers can be filled with well-wrapped delicate items for added protection against breakage, but attempting the same with a wardrobe is not fun.
Placing smaller items in larger pieces of furniture not only protects them, it also reduces shipping costs based on volume. Wherever possible, table legs should be removed and packed separately, and large sofas and chairs will need craft paper wraps followed by a quantity of large bubble wrap. All necessary materials can usually be provided by your chosen shipper well in advance of the collection date. Most relocating expats avoid the temptation to ship by air, as it's by far the most expensive option, but all shipments must be insured against the hazards of travel on the high seas.
Taking a photo of each item before it's wrapped is a good way to ensure an easy ride with your chosen shipping insurer in the very unlikely event of breakages or a total disaster. It's important to check the shipping inventory to make sure everything's correctly described, including mention of any previous damage. Finally, when your container arrives at your new home, check its condition before signing off the delivery note and starting to unpack your goods.