Expat professional wages in Singapore see another increase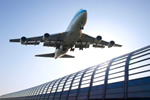 If you're heading for Singapore to find that perfect job, you'll earn six per cent more than if you'd arrived last year!
Expatriate pay packages in the popular city-state have risen to $263,258, with the average expat salary coming in at $90,170. Unsurprisingly given the high cost of living, a recent survey revealed over half of respondents were dissatisfied with their monthly wage, but the increase should at least help expat professionals continue living in the style to which they've become accustomed. Average increases over last year's rates included a rise in salaries by $4,874, with benefits upped by $6,400.
With personal tax increases kept to a minimum and various tax-related costs kept on the low side, Singapore is well-positioned to provide a satisfactory lifestyle in one of the world's most sought-after destinations. It's also good news for employers recruiting expat professionals, as lower taxes result in less expense per new assignee. Traditionally, expat packages are decided on after factoring in utilities, international school allowances, accommodation, cars and tax. Nowadays, including high-level private health insurance is becoming mandatory, as an increasing number of countries are insisting on this requirement.
The island city-state is surprisingly liveable, a fact which stuns the majority of first-time expat arrivals. Its image of a luxury, elite place to live and work hides a reality that's totally captivating in its appeal, with amazing food markets, a choice of international cuisine and a population melting pot comprising Malay, Tamil, Chinese and British nationals. The city is sparkling clean without seeming sterile, lush foliage covers many buildings and bougainvillea flowers almost year-round in the streets. Singaporeans live to eat rather than eating to live, and there's a huge choice of eateries varying between food market stalls and elite, high-end restaurants.