Where to go as an expat when you're sick of where you are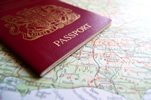 Nowadays, more and more disgruntled citizens in the West are taking a long, hard look at their home countries and not liking what they're seeing.
Expatriation as a trend is now on the increase year by year, as concerned citizens decide to put their needs first and get out before it's too late. Inflation, increasing on-street violence, political chaos and a massive decline in humanity between humans is causing more and more everyday folks to up and leave. Whether it's to find a new, more challenging job, become a digital nomad and see the world or retire to a dream destination, news of the present-day expat exodus is motivating even more people to take the chance to change their lives.
Given that nowhere is perfect, there are many cities in many world countries which are now welcoming vastly increasing numbers of foreign long-stayers intent on creating new, more enjoyable lives for themselves or developing their careers in ways not possible in the home country. One thing's for sure, when a few arrive and write about their experiences on social media, many follow, thanks to the amazing influence of the internet on modern life.
The majority of US citizens sick to death of American politics head south, with the Costa Rica city of San Jose already boasting a strong, supportive expat community holding around 100,000 expats. Tropical and widely popular, the city has good infrastructure, reliable public transport, great highways and huge conservation areas as well as good education and a variety of affordable real estate options. Its cost of living is affordable and cultural activities are many.
For those attracted to faraway places, Cape Town is unrivalled for its sheer beauty and strong heritage set alongside 21st century infrastructure. Nestling in the giant shadow of Table Mountain, its residents are friendly, supportive and interesting, and the bustling local markets are great places for shopping as well as just sampling the atmosphere. Homes in the southern suburbs are surprisingly affordable, often including sea views and fast access to local beaches.
For expat retirees who've amassed rather more than the average pension or want to sample life as it's lived in Sydney, this amazing city has everything an expat needs and more. OK, it's more expensive than most expat destinations, but it's English speaking, has amazing beaches, is crammed with ultra-modern facilities and shopping malls and had excellent transportation options. If it's a career boost you're looking for, Sydney is the place, and the weather is a dream after the cold, wet winters in the Western hemisphere's northern regions.