Gove promises free UK citizenship to EU expats should he become PM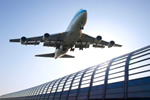 As part of his plan to deliver on Brexit leave campaign promises, prospective PM Michael Gove is promising all EU expats in Britain a free UK passport.
The British environment secretary announced he's standing for the job of Prime Minister last weekend, adding he'll make the offer to all EU expats who were in the UK in 2016 at the time of the Brexit referendum, should he win. The fee of £1,330 for naturalisation would be waived, with Gove referring to the move as a gesture of good will. Although it's unlikely at this point in time that his bid will be successful, it's bound to infuriate British expat voters living in EU member states.
Some three million EU citizens are estimated to be living and working in the UK at the present time, the majority of whom would be eligible. The move would invalidate the present settled status scheme put forward by the Home Office, which requires EU citizens to present proof they've been resident in the UK for five full years. Changing the requirements to fit a registration scheme would give EU expats unable to meet the stringent financial rules the chance to become British citizens at no cost, as it's well known the high cost of the scheme is off-putting to a majority of expatriates.
There are also concerns that the present scheme could deprive long-stay EU resident expats of their rights should they be unaware if the need to register. According to media reports, Gove's stance is a victory for Tory MP Alberto Costa, who's been campaigning for EU expats' rights for months and who's convinced Theresa May has been using EU expats as bargaining chips throughout the negotiations to date.
Costa also believes not to offer free citizenship to EU expats would be un-British and morally repugnant. In the unlikely event that Gove becomes the UK's next Prime Minister and attempts to activate his promise, the reaction from British expats living in Europe is likely to cause a political riot as the expectation that all EU member states will do the same for UK expats is unlikely to become reality.