US banks outlaw employee post-Brexit commuting from London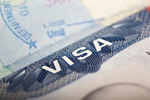 It's bad news for employees of US banks in London who'd hoped to commute weekly from their homes to the banks' new overseas headquarters.
US banks who've relocated their London headquarters to European Union cities due to Brexit are now stating their will not pay for former London staff to commute on a weekly basis, The decision is believed to be part of a scheme to encourage employees to relocate permanently to Europe. All those affected will be expected to become expats settled in new homes spread across Dublin, Paris, Frankfurt or any other European capital decided on by their employers.
Major international banks including Bank of America, Goldman Sachs, Citigroup, Morgan Stanley and JP Morgan have refused to comment on the report, but the Financial Times confirmed banks had told essential staff commuting between the EU and UK wasn't a long-term option. Should staff wish to continue doing so, financial support for accommodation and travel will be withdrawn several months after the transfers take place.
A good number of traders, executives and bankers had been hoping their families could remain in London whilst they commuted to work in whichever European Union capital their company had chosen for relocation. If available, financial support aimed at ensuring a smooth relocation without forcing children to move half-way through school years is typically paid for just six months, but sources at Citigroup told the Financial Times none will be provided for the 63 due to move to Frankfurt. However, the standard relocation package is expected to be covered.
As regards Bank of America, 100 staff have already been relocated to Dublin from London, with more expecting to be moved to Paris, but sources at the bank say the decision to discourage commuting has not yet been made.