Kenya wins out as Africa's best for the digital lifestyle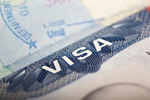 A recent survey found Kenya's unrestricted online access and cashless payments are the best on the continent.
Africa isn't in the expat news hotlines as often as the ever-popular hubs such as Hong Kong, Singapore and the Gulf States including Dubai and Saudi Arabia, but it's still a major beneficiary from expat expertise. Nowadays, internet access and other digital advances such as cashless payments are essential for the smooth running of businesses, with the latest InterNations survey ranking Kenya as providing the best digital services.
Ranked as 31st out of the 68 expat destinations surveyed, the state was ahead of South Africa's rating at 49th, Egypt with 69th, Morocco at 58th and Uganda at 59th place. Nine out of every ten respondents said they were happy with the speed and unrestricted access to online services, a result rating at nine per cent above the global average. It's the same story with cashless payments, with positive ratings at 94 per cent as against a global average of 78 per cent, giving an overall impressive result some may consider surprising.
One of the most urgent priorities for newly-arrived expats is to get a new mobile phone number, a task which can be tricky at best in a good number of expatriate destinations, but Kenya scored fifth out of the entire 68 countries surveyed. Almost every expat living and working in the country reported the process as easy and fast. Other African states fared far less well in providing essentials for expat professionals, with South Africa slated for its lack of online government and admin services as well as the difficulty of getting a working phone.
At the bottom of the table was Uganda, with 40 per cent of those surveyed reporting dissatisfaction with their digital quality of life, resulting in its position of 65th out of the 69 countries surveyed. In addition, one third of respondents reported negative experiences with cashless payments as against 13 per cent globally.
The digital life survey was introduced last year as an addition to the popular Expat Insider survey due to the huge increase in expat numbers across the world and their reliance on digital technology as an essential business tool.