Korea weighs in with copycat compulsory expat private healthcare insurance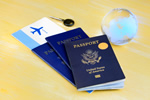 Expats in South Korea to face mandatory state healthcare programme enrolment.
South Korea's new initiative for long-stay expats comes a short while after the Thai government announced a similar but more costly healthcare insurance requirement for its expatriate community. The Korean announcement gave the same reason for the change in rules in that foreigners are taking advantage of Korea's excellent healthcare services and leaving without paying their bills – possibly a coincidence at best.
However, even although the Korean version states expats staying for over six months who don't comply will have their visa extensions refused, as did the Thai report, the hopefully accidental resemblance of the two systems stops there. The Korean version will come into effect on July 16, and requires all expats staying in the country for over six months to register with the National Health Insurance programme for expatriates.
Monthly subscriptions will be calculated based on their residency addresses as well as their assets and incomes, with last year's averages at around $94 (£72) monthly, around 50 per cent cheaper than the high cost of average Thailand-based expat medical insurance policies. Interestingly, one report raised the point that a similar programme operating two years ago had a 9 billion won surplus, suggesting that expats in Korea had not used the facilities as much as had been expected. It added the figures show it's unlikely that foreigners are responsible for the NHIS's deficit.
Another issue is the effect of the new rule on international students, who can hardly be expected to pay monthly charges set at that rate, with the government at present searching for a solution which allows some 140,000 expat students to continue studying at Korean universities.