Expat professionals in Germany to benefit from ECG ruling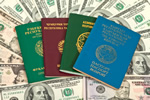 If you're heading off for a new assignment in Germany, you'll need to know about the European Court of Justice's recent ruling on working hours and conditions.
Earlier this week, the ECG voted a landmark ruling into law, specifying that all EU member states must ensure their employers set up accessible, reliable and objective means whereby employees' daily working hours can be tracked. The ruling was made in order to force employers to make sure workers' rights and labour laws are adhered to across the board and spurred by a lawsuit launched by a Spanish trade union.
The lawsuit was against a Spanish subsidiary of Deutsche Bank, with the bank now forced to record workers' hours to ensure they comply with labour laws on unpaid overtime. Germany has a poor record as regards unpaid work, statutory rest periods and working hours, with the landmark ruling hopefully putting an end to the illegal practices. The result for expats will be that, should extra work be demanded, extra remuneration over and above average salaries must be given.
As regards statutory rest periods and actual working hours, recording these should make already designated limits easier to enforce. The present laws state every worker must have an at least 11-hour break between working shifts, with eight hours per day over six months the limit for hours worked. As a result, should you be at home in the evening and take several work-related phone calls or answer emails, these should be logged as part of your working hours and you should not start work the following day until 11 hours have passed. Hospitals are the worst offenders when it comes to the 11-hour rule.
Obviously, the Confederation of German Employers' Associations aren't overjoyed at the ECJ's ruling, branding the decision as 'backward' and adding it sounded like a return to the old days when punching a card on entry and leaving the workplace was the norm. However, even although individual states within Germany will have the power to set their own time-recording systems, it's a tidal wave of change for German employers and a chance for expat employees to at least get some time off at home.