Saudi Green Card visas will encourage expat entrepreneurs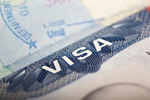 The new Saudi Green Card visa will allow expat entrepreneurs to come clean and develop their startups.
Would-be expat entrepreneurs who see Saudi Arabia as the perfect place for their talents can now live and work in the kingdom without having take formal employment as well. The newly announced Green Card-style residency visa removes the necessity for a sponsor and allows the freedom to pursue new ideas under a fully legal status.
Expats with big dreams are seeing the move as similar to former USA, UK and European strategies to encourage the brightest and best foreign talent to migrate simply for opportunity and the growth it brings. Not needing to find work in order to stay legally makes the difference between giving all your energy to a new idea and the struggle to manage splitting your talent between two opposing skill sets – either fitting in with a corporate ideal or going it alone to create a thriving business by recruiting the best talents for the job.
Established expats who've managed to do just that against all odds are more than happy with the change, as they believe the scheme will result in a wave of innovation in the Kingdom. In addition, a number of long-stay expats believe the new rules will help eliminate the exploitation rampant in starting a business outside any recognised legal framework and with local partners.
It should also retain resident expat entrepreneurs who really don't want to leave Saudi, but feel they must in order to get their ideas recognised in the wider world. Expat professionals are now waiting for full details as they feel the scheme will provide a huge economic stimulus for the Kingdom and are looking forward to being part of it.