Shanghai still unveiling new initiatives to attract entrepreneurial expats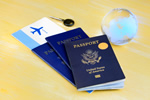 Shanghai is still doing its best to attract foreign entrepreneurs.
Due to its goal of becoming the world's main hub for technology and science over the next ten years, Shanghai is still unveiling tempting measures in order to attract expats with killer start-up ideas. For the past four years, expatriate students graduating from Chinese universities and wanting to stay in China have been encouraged to take up an entrepreneur visa allowing a year to start a new business.
Last summer, the city opened the visas to graduates from famous overseas universities whose business plans were considered innovative. According to the general manager of start-up service provider Kudosbay, Shanghai has deliberately created an attractive environment for prospective tech entrepreneurs by offering the right type of visa at the right time. Successful expat entrepreneurs believe the city's incubators are providing exactly what's needed as regards assistance to get start-up plans from zero to get go in a short time.
Help with paperwork was considered essential, according to one new expat business owner, who added having the right connections could also prevent any problems. The number of new expat businesses in Shanghai is as yet unpublished but, for example, 600 new companies have opened in Yangpu district, known as the city's entrepreneurship demonstration zone. The latest official statistics state some 210,000 expatriates from a total of 167 countries are now working in Shanghai, representing almost 25 per cent of the entire total of expats in China.