Salaries for expat medical professionals in Prague still rising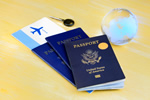 If you're in Prague and in the medical sector as a doctor, you're also in the money!
Doctors in Prague, whether local or expat, are now earning around 84,000 crowns per month, with their average salaries growing by 43 per cent since 2015. Nurses are now on an average of 43,000 crowns monthly, a 32 per cent increase over the past five years. Present day salaries in the sector are now on a par with EU averages for the medical professions, beating out salaries being paid in the majority of other employment sectors in the Czech Republic.
According to a spokesperson from the Republic's Institute of Health Information and Statistics, the growth in wages paid to healthcare professionals is unprecedented and makes the sector the fastest growing in the Czech economy. Doctors now enjoy wages set at 143 per cent higher than the average countrywide wage, with nurses' remuneration now at 21 per cent above the average wage. However, a spokesperson from the Ministry of Health believes that, although healthcare professional salaries will continue to increase, much more is needed to be spent on developing the Republic's existing facilities.
During the past few years, all the money available to the ministry has been taken up by wage growth, will little left to spend on updating hospital and aftercare facilities. Some 21,500 doctors now work in intensive care units, along with 45,000 nurses, thus reversing the previous brain drain of well-trained medical professionals leaving the country to earn more in adjacent European Union member states. However, after news of the massive salary increases reached medical professionals in the Ukraine and other Eastern and Central European regions, expatriation to the Czech Republic has caused a reverse brain drain, leaving adjoining states short of fully-trained medical staff.