As Filipino expats head for Saudi, Western retirees choose the Philippines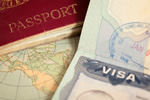 As increasing numbers of Western expats head for the Philippines, Saudi Arabia is still a favourite for Filipino expats.
As interest in the Philippines as a welcoming expatriate destination for retirees either relocating from elsewhere in Southeast Asia or their home countries grows, increased numbers of Filipinos looking to work overseas to help with family finances are heading for Saudi Arabia. According to figures released by the Philippine Statistics Authority, just under a quarter of expats are working in Saudi and sending remittances back to their families. Second favourite was the UAE with just under 16 per cent, with Hong Kong the destination of choice for six per cent of Filipino expatriates and Kuwait home to just under six per cent. Qatar and Taiwan were two further destinations for overseas Filipinos.
The vast majority of expats arriving from the Philippines already had an existing work contract arranged before they left home, with only around three per cent employed without paperwork. As in many developing countries, unskilled work is the norm for Filipino expats, wherever they choose to go. Household help, driving, and gardening are popular jobs, with sales and service jobs attracting many migrants as do factory-based jobs such as machine operators and plant mechanics. However, attempts across all of the Gulf States to reduce dependence on unskilled migrant labour are likely to hit hard on the hiring of Filipino expats in the future.
Saudi in particular is toughening up on foreign workers, even although schemes to get Saudi nationals into lower-skilled jobs as not having much success as locals are likely to see such work as demeaning and a loss of face. As a result, the hiring of expats is expected to continue for the foreseeable future, as are attempts to rid the Kingdom of qualified and experienced expats and replace them with recently graduated Saudi nationals. However, the goal of reducing the Kingdom's unemployment rate to around seven per cent over the next 10 years as a part of the Crown Prince's Vision 20/30 plan is unlikely to be achieved, thus allowing qualified expat professionals the chance to continue in their lucrative employment.