Which employment sectors are best for would be expats in the GCC?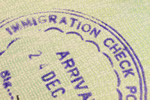 In spite of the many recent changes, the Gulf States are still a major attraction for expat professionals looking to progress their careers at the same time as earning high salaries and benefits.
The most popular sectors for enhanced benefits and top salaries are education, oil and gas and healthcare, all of which offer far more than their equivalents in the UK. Healthcare in particular is an all-time winner with the average monthly salary for a fully experienced surgeon set at around Dhs80,000 a month, double the amount the same professional would earn in the NHS. In addition, the successful applicant would receive an allowance for housing and also for children's education if relevant.
The backbone of the Gulf economies is still the oil and gas sector, offering generous salaries matching its importance as well as offshore/onshore working at a rate of two weeks on and two weeks off a month or a month on and a month off. High levels of tax free salaries plus extensive downtime cement its popularity as the number one career choice for expats heading for the region. The third sector, education, is far more lucrative than its UK equivalent, with teachers receiving more than adequate remuneration of around Dhs15,000 monthly plus accommodation allowances and 15 weeks' holiday every year.
Downsides include the fact that the majority of Gulf State employers don't offer pension schemes, meaning saving for retirement is entirely up to the expats themselves. Given the level of salaries, especially for those on long-term contracts, saving for the future shouldn't be a major problem, as there's plenty left over after the cost of a more than comfortable lifestyle is covered. As regards taxation in the home country, care should be taken to ensure expats are non-resident and non-domiciled, thus avoiding UK tax demands. For new arrivals, ensuring their personal insurances cover them when working overseas is important, as some taken out in the home country become void once residency in the Gulf is assumed.