Thailand no longer a bargain basement home for expat retirees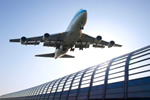 Bangkok is now a more expensive capital city than London, Madrid or Berlin.
Buoyed up by its reputation for the good life at minimal cost, Thailand was a favourite with expatriates from Western countries for several decades. Retirees, expat professionals, those looking to teach English as a stopgap before moving on elsewhere in Southeast Asia and single men seeking romance in the sun all arrived and settled in, happy to not have to count every baht before buying a beer.
Sadly, it seems those halcyon days are now long gone, especially as the latest ECA International Cost of Living Survey has named Bangkok as a more expensive city than Berlin, London or Madrid. The Thai capital jumped up 32 places in the survey's rankings, joining the 100 most expensive world cities and ending the Thailand dream for many would-be expats as well as sending a good few older expats back to their home countries to take advantage of local social security as well as less expensive and more professional levels of healthcare.
For expats on pensions, the inexpensive street foods are still there, alcohol is a fraction of its cost back home in Europe and accommodation is still affordable, especially away from the capital in smaller cities such as Chiang Mai and Chiang Rai. However, anywhere there's a beach, a Walking Street and a reputation for attractive younger tourists, prices have soared and are continuing to do so. Western food delights are available in Western-style supermarkets, but at ridiculously high prices believed to be the result of high import charges, although corporate greed may also have something to do with it.
Urban infrastructure in Bangkok is heading towards its own style of Western efficiency, but elsewhere it's almost non-existent apart from the occasional fast road or bypass. Taxi prices seems to rise every other week, in spite of inroads by Grab, a popular and inexpensive option in Chiang Mai and Pattaya. One major issue unrelated to the cost of living is the appalling increase in poor air quality, at its height this dry season in Chiang Mai with dangerous particulate levels so high the city qualified as the planet's most polluted city for around a month and resident expats left in droves for the south.
Unfortunately, as Thailand becomes ever more expensive, the gap between the ultra-wealthy and the rest of the population isn't likely to close or even diminish, a fact which bothers many expats who've witnessed the effect it has on locals and their children. Economic growth and development is meant to trickle down through all layers of society, but Thai society doesn't quite work like that. The government is hoping for increased foreign investment at the same time as it's attempting to interpret the results of last month's elections, the first since the latest military coup some five years ago. The increasing cost of living will hurt many expats on fixed incomes, but it's certain to cause even more pain in provincial Thai communities.