Safety and eco-friendliness now as important as salaries for expat professionals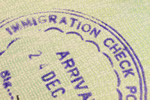 Until recently, salaries and career prospects mattered most to would-be expat professionals, but eco-conscious policies and personal safety are now taking over as the most important aspects of relocation.
Of all the aspects of upping sticks and taking residence in an unfamiliar city and country, the focus for many would-be expats is personal safety, with eco-consciousness not far behind. Especially when relocating with family, concern for the environment, air quality and an eco-friendly lifestyle are the buzzwords for a successful reassignment. Some cities are making more of the need to consider the environment than are others, with the trend increasing as world weather becomes less and less stable.
Amsterdam's position as a relatively small city in one of Europe's greenest countries gives it an advantage over behemoths such as London and Paris, thus ensuring its 2017 position as the EU's safest conurbation as well as the world's sixth safest city. Four variables were used – personal safety, health and wellness, digital safety and infrastructure. The Dutch capital is also Europe's greenest city, mostly due to far less traffic pollution as bikes are the preferred means of transport for most of the year. In addition, some 300 electric car-charging stations can be found across the metropolis.
The tiny city-state of Singapore is well worth considering for its position as the greenest Asian city, along with its very low crime rate. Petty crimes including pickpocketing are almost the only risk, and a comprehensive CCTV network is a reassuring plus for new expats on the block. As early as 2008, green construction techniques and materials became mandatory, and every new building must now feature plant life from roof gardens to lawns. Once known as a hub for pollution, Singapore is now one of the planet's greenest cities.
Stockholm is another great choice for expats looking for eco-friendly, green and safe surroundings. Its plan to end dependence on fossil fuels between now and 2040 includes a bio-fuel conversion facility which utilises sewage as its base material in an effort to reduce reliance on non-renewable sources of power. Another ongoing scheme will capture waste heat emanating from buildings, turning it into a source for heating individual homes within the city.
Perhaps the most perfectly situated world city for greening as a priority is Iceland's capital, Reykjavik, also listed as one of the planet's safest destinations. It's the smallest city by far in the 'safe and green' listings, but its eco-friendly environment is second to none. Carbon neutrality will be achieved during the next 20 years, and all the city's power is now generated by hydroelectric and geothermal plants. Its geographic location and its weather help keep the air clean, and its underlying volcanic heat negates the cold of its snowy winters.