Brexit gives buy to let opportunities to expats and investors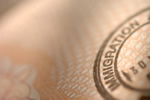 Expat property investors are getting better deals due to the Brexit effect on UK house prices.
If investing in a UK buy-to-let property is part of your expatriate financial strategy, now's the time to take the plunge. Uncertainties due to the chaotic Brexit negotiations and the continuing possibility of a no-deal exit are now slowing down house price rises and even reversing the upward trend in some regions. The blame for the slowdown is being placed squarely on insecurity caused by the seemingly never-ending parliamentary chaos and confusion, with even prime London properties losing value month by month.
Nowadays, using pension capital to invest in buy-to-let property in the UK is seen as the safest way to make use of long-term savings and has the considerable advantage of capital appreciation in the future. The increasing number of financial scandals involving offshore insurance companies and their unlicensed representatives has put a damper on take-ups in popular expat locations across the world. Even taking into account the tax implications of buy-to-let, it's still a better option than products designed to provide high commissions for salesmen and expensive maintenance charges by insurers. Unfortunately, those already trapped into long-term savings products are likely to see losses of capital after Brexit is a done deal and its economic effects become obvious.
Ever since the 2016 Brexit referendum, UK house price annual increases have been slowly declining across the board, with the effect of actually leaving the UK expected to be an even sharper fall. Southern and eastern UK regions are the worst affected to date, with some of the country's wealthiest areas seeing some 25 per cent wiped off house prices during the last 12 months. Unlike many offshore investments, the UK real estate market is well-regulated, transparent and generally trustworthy, thus offering the security expat investors are seeking. At present, UK house owners looking to become expats are desperate to sell, making this moment in time a buyers' market for expat retirees with a pension pot.