Reverse culture shock hits hard on returning expat professionals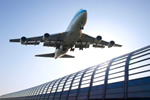 Relocating back to the home country may result in worse culture shock than leaving for a new assignment.
Much is written about the potentially damaging effects of culture shock experienced by expat professionals arriving in an unfamiliar country to take up a new job, but the even worse culture shock of returning home is rarely mentioned. For returnees from years overseas, everything may well look the same and feel the same, giving the impression that nothing changes, but it's the ex-expat who's changed and now needs to adjust again. Research has shown reverse culture shock isn't just experienced by returning expat professionals as it's also a problem for students coming home after studying at overseas universities.
The same research demonstrates that reverse culture shock is far more acute than that experienced as a result of a move overseas, with the necessary adjustments taking far longer and often resulting in returnees deciding to leave their jobs. Of course, this is a problem for employers as well as their employees, but it's more damaging for employees as, by definition, their repatriation is the result of completing the overseas task successfully rather than because they're actually needed back at base. In addition, their once-familiar home country world of work has moved on during their years overseas, leaving them afraid there's no place for them.
Another major issue contributing to reverse culture shock is the lack of certainty about promotion once the overseas assignment has been successfully completed. Less than a quarter of companies sending employees overseas actually discuss roles within the company after an assignment ends, with even fewer linking the time overseas to a promotion on return. One study reported employees see overseas assignments as a stairway to promotion, but employers simply want to get the job done and rarely make promises about employees' futures with the company.