Behind Dubai's glittering façade, expats are making the city tick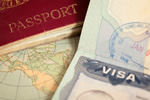 Glittering Dubai, home to expat professionals earning salaries they could only dream of in their home countries, is also home to the everyday expat guys and girls who make the city tick.
The very thought of 'Dubai' conjures up luxury lifestyles, magnificent malls, beautifully manicured gardens with fountains, Michelin-starred meals and a lifestyle few could even imagine. Behind the glitz and the glamour, another style of expat life is lived with two aims – to keep this fairy tale land running well and to send money home to their families. An army of mostly invisible expat employees with modest jobs to go with their dreams provide the support systems for expat professional lives, adding value to Dubai society without expecting or receiving much in return.
Janitors, gardeners, delivery boys, waitresses, gas station attendants and workers in all the jobs locals wouldn't be seen dead doing are keeping the dream alive for others to enjoy. One such, a Pakistani high school graduate, came to join his cousin, hoping to make enough to open a grocery store in his home town. His monthly salary of around Dh3,000 allows him to send Dh 1,500 a month back to Peshawar to his wife and three sons. Another, an Indian with dreams of continuing with his studies, is now a grocery delivery boy who sends money back to his fisherman father and his siblings.
Ugandan cafe waitress Margaret hopes to have her own business one day and arrived in Dubai after gaining a diploma in business administration at an Indian university. However, her four siblings needed money for their upkeep back home, so she came to Dubai and is now earning just Dh1,000 a month plus a few tips. All of these expats and literally many, many thousands more are the unsung heroes and heroines of the emirate, without whom it couldn't function at all.