Dealing with the healthcare system in Singapore as an expat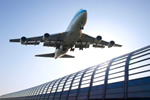 New expat arrivals in Singapore could be forgiven for feeling confused about the city-state's healthcare rules and regulations.
Looking after your health in a new location is one of the most important aspects of settling in to a new job in a new land. Singapore's healthcare system is reasonably straightforward compared to a number of other Asian expat hubs, but new arrivals usually need some explanation of its do's and don'ts.
Firstly, for those arriving from the West, Singapore does have a GP system not dissimilar to those in the US and UK. However, for anything but minor medical problems and the usual colds and coughs, the level of available medications can be limited. The city-state has free public hospitals and well as privately-run facilities, but expatriates can't access the free services as expat non-residents, even if they have work contracts, as the public hospitals are government-subsidised. However, the very few expatriates who've managed to get permanent residency can use free public medical facilities.
Singapore's expat community has a choice between paying for treatment in public hospitals or paying a great deal more in the private facilities. It has to be said that, as Singapore is a progressive, fully-modernised country, its healthcare services are, in the main, top-notch as is their awareness of specific diseases relevant to the city-state's geographic location. Unlike in many Asian countries, expensive private medical insurance does give value for money, but it has to be admitted that charges are very high. As regards finding a doctor when you first arrive, word of mouth is the most reliable source, followed by local online social media expat groups.