Checklists for discovering the best possible expat destination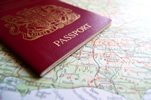 Becoming an expat is exciting at best and scary at worst, but getting it right isn't so very difficult if it's taken slowly and carefully.
Millions of people every year decide to leave their home country's discomfort zone and venture out into a new world, with every one decision different than all the others. Some move for job satisfaction and a far higher salary, others are motivated by the thought of change and older would-be expats often choose warmer climates for their retirement years. Whatever the reason, rushing into a poorly-researched decision isn't the best way to succeed.
Most would-be expats have a dream region somewhere in the world, perhaps from as far back as their childhoods or as recent as the latest travel programme on TV. Common sense doesn't often come into it, which is why choosing a region first, narrowing it down to a country and zeroing in a town or city is the way to go when thinking of a hopefully permanent relocation. Once you've pinpointed a city, in-depth research will result in an exploratory visit at best or trying again at worst. Flying visits can give the wrong impression, but an extended holiday should be enough to tell you whether your selection is going to work long-term.
Culture, the chance of finding work, the prevailing weather and climate in general and especially the local language are important considerations, as is the quality and cost of local healthcare if retirement is on the cards. Local laws are worth a glance as to their impact on expat lifestyles, as it the ease or otherwise of getting a long-stay visa and/or work permit. If you're not a lone wolf, the presence of a supportive expat community is a bonus, as are local online expat forums.
At the present time, many former favourite expat hubs are tightening their visa requirements, especially for those wishing to retire. Even if everything else about the chosen destination feels just fine, it's best to avoid any country where immigration requirements change frequently, as this might suggest a growth in racism or other displays of intolerance towards non-natives. This is especially important if you're planning to start a small business or become a somewhat settled digital nomad.
If you're planning to move en famille, education is a serious issue, both for its quality and for its cost. Researching local school standards is essential unless you're very wealthy, as international school fees are now through the roof in most popular expat destinations. If you've special skills or qualifications and intend to use them, settling in a place where they're truly valued is essential. Tech is the hot sector nowadays, making it comparatively easy to find a destination where your skill-set is more than welcome.
Obviously, one of the most important factors is the cost of living in your preferred location. Major cities across the world are now becoming unaffordable for the vast majority of expats, no matter what their reasons for giving up on the home country. Southeast Asia offers a few good choices, including Vietnam, Malaysia and, especially for retirees, the Philippines. Sadly, Thailand is now no longer cheap, and its ever-changing expat visa requirements are now forcing many expat long-stayers to find other, more welcoming countries. For American expats, Mexico and several Latin American countries are still popular. Wherever you decide, your last, crucial checkout should be its safety and security, especially if you're a lone female.