Understanding Dubai through its peoples and their culture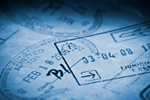 For incoming expats who don't just want to socialise with their own kind, understanding Dubai is all about its fascinating culture and peoples.
Dubai, world-famous as a glittering city where fortunes are made, is one of seven emirates which make up the United Arab Emirates. The city is unusual in the region for staying true to its Muslim heritage whilst demonstrating open-mindedness towards the 80 per cent of its population who are expats. It's the most open of all the emirates, but its traditions and culture are no different. However, despite its location in a Muslim region, Dubai's drinking culture is one of its features, as most expats tend to drink rather more than in their home countries. The old part of the city with its museums, souks, tiny cafes and art galleries displays the emirate's history and there's something for all as regards cultural activities.
Dubai's women are often seen in traditional attire, with several layers of body-hiding long robes covered with dark-coloured cloaks and headscarves, whilst male traditional dress is one full-length white cotton robe and the famous headscarf covering the hair. Emirati women are known for their love of silver and gold jewellery. Dubai's traditional music originated as songs sung by caravanners traversing the endless deserts and is still enjoyed, along with modern music. Life as an emirati is geared around the family, marriage and children in a way decidedly out of fashion in the West, and Arab hospitality towards strangers is rooted in the same long, often dangerous journeys of old.
Older Dubai citizens can be reserved in the presence of Western expats, but the hospitality culture will often result in a foreign resident being invited to visit their home for refreshment. It's the best way to learn about the real Dubai away from the glittering high rises and luxury malls, as well as a chance to experience another way of life lived against a modern-day background of consumption and luxury.