Expat influx causing massive housing shortages in the Netherlands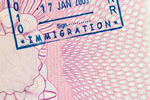 Eindhoven's attraction for expat entrepreneurs, startups and students has caused its local government to initiate a five-year residential unit construction plan.
The plan is a joint effort between central government, its provincial arm and the urban area's regional municipalities and will involve the building of some 27,000 homes. The city will get 15,000, including a thousand temporary residential units by the end of this year intended to alleviate the need for students' and new expat arrivals' occupation. Along with temporary units for immediate occupation by newcomers, the plan is focusing on speeding up construction times across the board by seeking out innovative new ideas, relaxing contraction laws and accelerating actual building process time.
One exciting new idea being considered is the use of 3D-printed construction materials, along with encouraging those in need of homes to self-build. In order to ensure all sectors of the population have access to homes, an emergency law is being used to allow municipalities to limit rentals in the 'free sector'. Middle-income segment construction rules should allow corporations to access more opportunities to build. The majority of Eindhoven's new homes are to be built north of the rail station, with additional residential tower blocks to be raised in the city centre. Student housing and temporary housing units will be found in the city's northern suburbs, and the developments have national government support to the tune of €750,000, with developers and investors providing the balance.
It's not just Eindhoven which is running out of affordable housing units due to the massive influx of expat professionals and tech start-ups as well as expats fleeing Brexit. All the Netherlands' major cities are suffering acute shortages not only of affordable homes but across the board in the property sector. Locals and Dutch workers are being forced out of suburbs as well as city centres as rental costs soar, and house prices are now unaffordable for the majority of workers. Many locals are choosing to move to more rural areas in order to get a foot on the housing ladder, and building sprees are also projected in Rotterdam, The Hague, Utrecht, Amsterdam and Groningen.