Nanjing expat entrepreneurs celebrate new tech website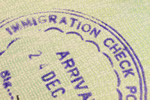 Tomorrow is a day of celebration for the Nanjing expat community, as it sees the debut of its new English language website.
The new site, www.startupnanjing.com, is dedicated to fostering the growing international startup community based in the Chinese city. China in general and Nanjing in particular have drawn huge numbers of tech specialists looking to foster the next online app sensation or use their talents to innovate across the board. The website itself is the brainchild of Australian expat Warwick Donaldson, a serial entrepreneur whose background encompasses education, fashion, banking and venture capital as well as hospitality. At present, Warwick is studying Chinese at Nanjing's university after three years' residency in the city. To celebrate the launch of the new Startup Grind Nanjing site, a Startup Grind event is being held Friday evening, with the group's aim simply to help map the startup ecosystem as well as developing Nanjing's already impressive tech startup community.
At the present time, Startup Grind is the planet's biggest totally independent startup community, with its volunteers offering inspiration, education, social services and a platform for literally two million tech entrepreneurs in over 113 countries and more than 300 world cities. The group also nourishes and nurtures local entrepreneurs by means of collaborations, media campaigns and events. Meetings such as the one on Friday to launch the new website often feature guest speakers known for their tech expertise, with tomorrow's event billed as a 'fireside chat' with BSH China's head of Technology Innovation Li Chao. The Chinese appliance design and manufacturing company's new innovation programme Land Your Idea will be featured in Li's talk.
The 21st century's 'age of tech' has seen expats with tech expertise and experience flocking to China to share their innovative ideas with like-minded experts from across the world in perhaps the largest migration of entrepreneurial talent ever seen, with the Chinese government welcoming the new arrivals with tax breaks and more. Nanjing is one of the most popular destinations, although the majority of newcomers find it tough to settle in and the Chinese language is perhaps the world's most difficult to learn. Longer-term expat residents are sensing a pull-back in the level of welcome, but others say it's just China adjusting to the outside world.