Kuwait approves compulsory health insurance for visitors and expats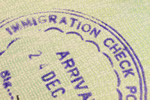 Kuwait lawmakers have approved compulsory private health insurance for expats as well as visitors.
During yesterday's Kuwait National Assembly session, lawmakers almost unanimously approved a new law forcing foreigners arriving in the emirate as well as expats to carry health insurance policies. The new law also prevents visitor visas being issued unless applicants can show a health insurance policy. At the present time, no specific amounts have been decided on, but will be defined once the new rule is published in the official gazette. The move's main aim is to stop foreigners from obtaining medical assistance and treatment at public hospitals and leaving without paying.
Existing laws ban foreigners from accessing Kuwait's public health facilities unless they have legal residency within the emirate, with the new law the latest of a raft of anti-foreigner legislation aimed at shoring up the economy following the oil price crash. Other measures include increasing charges for healthcare, a swinging rise of 150 per cent in the cost of electricity and a similar rise in the price of fuel. Kuwaiti lawmakers are clearly all in favour of taxing expatriates and imposing other charges.
Anti-expat lawmaker Safa al Hashem had her say yet again, telling colleagues some 621,000 expats had arrived in the emirate, received medical treatment and left without paying. Another MP told his colleagues the total numbers of beds in the emirate's public hospitals are not enough for both Kuwaitis and expatriates, with a third stating visit visas were being misused by those seeking free treatment. Kuwait's health minister replied, saying the compulsory insurance is planned to cover only emergency and selectively necessary surgeries. He added a new facility providing online payment for healthcare had been successful to date. It's now not clear how the new law will effect expatriates working in Kuwait, but it's certain it will make life even more tricky for foreign professionals in the region.