Spain tops list of world?s healthiest expat destinations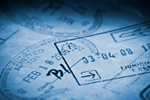 Out of 169 world countries, the British expat hub of Spain has topped the lists as the best country for expat health and wellbeing.
Spain roared past last years' winner, Italy, rising a full six places and leading the study for th first time. The survey, conducted by Bloomberg, judged each country on its life expectancy whilst deleting points for health risks such as obesity, smoking and excessive drinking, and nvironmental issues such as sanitation, clean air and clean water also played a strong part in the ratings.
As many as a million Britons are living in Spain, with millions more visiting during the summer months and a good number of part-time expats arriving to take advantage of the pleasant spring and autumn weather. The country received a commendable score for longevity and was placed third behind Switzerland and Japan, but is set to top both countries by 2040, by which time its average life span will be some 86 years. The Mediterranean state's world-famous, affordable public and private healthcare service is one reason for its longevity score, as it focuses on preventing illnesses via its emphasis on healthy living and first-class primary care. Deaths from heart disease and cancer have been on the decline over the past few decades.
The Spanish diet is another reason for its longevity reputation, with olive oil and nuts featuring strongly along with fruits in season and fresh vegetables. Unsurprisingly, the world's worst countries for health and longevity were Yemen, Afghanistan, Haiti and a number of sub-Saharan African states. The USA should have been ashamed of its 35th position in the survey, unacceptable for a fully developed, extremely wealthy country, especially as low-income, undeveloped Cuba with its preventative care programmes made it as far as 53rd in the list. China scored 55th, with its longevity projections due to beat the USA during the next 20 years, and the UK's 19th position may soon be a memory due to Brexit. Australia, another popular destination for British expats, came in at 9th position, with Canada at 16th and New Zealand at18th.