Affordable European cities great for expat tech and business start ups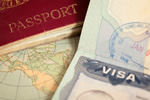 As the Brexit spectre shuffles closer with no solid information as to which version will happen, resident Brits desperate to leave the home country as well as UK expats in EU member states are all searching for a home from home.
Those working for major multinationals which have already put in place their transfers to Europe at least know where their new locations will be, but those simply wishing to get out before it's too late have very little time left to make up their minds. Expat-oriented websites are doing their best to help by outlining the pros and cons of a number of European states, with one recently published survey naming the best European cities for British expatriates. The winners in the Brexit lottery are Paris, Dublin, Frankfurt, Amsterdam and Luxembourg City, but they're incredibly crowded and prohibitively expensive for all but the highest-paid expat professionals.
Brexit is simply a part of one of the largest population movements in human history, spurred by talented young people moving to tech-focused boom towns from their homelands. The trend is predicted to expand still further, leaving states such as Lithuania, Greece, Bulgaria and Latvia drastically short of essential workers and those with massive economies such as the Netherlands and France overflowing with job-hunting foreigners. According to the study, five cities meet its criteria for best expat city, based on their overall cost of living against that of London, career opportunities, quality of life, affordability of accommodation, English speakers, international schools and the level of corruption.
Dutch city of Rotterdam came first, earning high points for both its business and leisure opportunities. Known as Europe's largest port, it's now a major hub for start-ups and its innovation scene is buzzing. Having been almost totally destroyed during WWII, it's ultra modern and boasts excellent infrastructure as well as having an air of raw energy. Eindhoven came second with its easy access to the rest of Europe, its great career opportunities, quality of life and affordability. It's also home to one of Europe's best tech universities and highly skilled expats can do well here. In third place is tiny Estonia's major city of Tallin, with its unique advantage the fact that Estonia actually wants expats to come and settle, bringing their tech skills with them. It's the only European state offering a start-up visa, with over a thousand taking advantage of the innovative system to date.
Believe it or not, living in elegant, exciting Vienna costs slightly less than living in London, with a good number of established multinationals happy to provide career opportunities to talented expatriates. Its cultural scene is unbeatable, with great clubs and restaurants supporting a boom in tech-oriented startups. At present it's affordable, but its far-right government isn't exactly expat-friendly. Finally, the fifth city on the list, Ljubliana, may be slightly dodgy as regards corruption and human rights, but it's top of the tree for space exploration and robotics to the extend that Slovenia has now announced its very own space programme focusing on satellites. As regards the cost of living, it's half that of London.