FAs in Dubai struggling against expat lack of trust and declining interest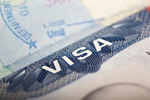 A recent survey has revealed Dubai financial advisers are losing clients due to reluctance to commit as well as a dearth of harsh regulations aimed at preventing financial scams.
Published by the Insight Discovery consultancy, the expat survey took place across the UAE and asked consumers what changes their financial advisors needed to make in order to better serve their clients at the same time as improving their own images. Unsurprisingly, expat consumer replies focused on more transparency, less commission-hunting, tougher rules and regulations in order to avoid scams as well as a crackdown on unregistered firms and the introduction of industry-recognised qualifications.
It's well-known that, over the past decade or so, the Middle East has provided a happy hunting ground for unprincipled, unqualified financial advisors. As a result of malpractice and a lack of harsh regulations, many expat professionals in the Gulf States have either given up on financial advice however it's offered, or have displayed a reluctance to commit to a specific plan or product. As a result, the majority of advisory firms have cut their advisor numbers to a minimum, with one reducing its workforce from 40 to just five between the beginning of last year to now. During the report's launch, it was noted potential clients had become far more demanding and informed at the same time as higher costs, stricter compliance, increased regulation and caps on commission were hitting hard on profits.
In an attempt to justify the existence of expat-oriented financial advisors in the region, Old Mutual International's Paul Evans told listeners he believes the service is still vital for expats, but admitted more has to be done in the fields of transparency, regulation and the sector's reputation as a whole. He added advisors should also be aware than many expatriates could only afford to save a small proportion of their monthly salaries, thus making pushing for a larger commitment a waste of effort. Evans also believes the times are changing as regards expat investment as a whole, suggesting bringing retirement savings into line with worldwide trends towards more responsibility for individual savings.