Siem Reap?s Fabulous French Week tempts would-be expats to Cambodia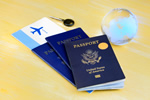 If you're living in another Southeast Asian country and considering a permanent change of scene in Cambodia, the upcoming Siem Reap French Week 2019 is a great reason for an exploratory visit.
Given that absolutely no-one should decide on a new location without at least a brief visit, would-be expats could well become budget globetrotters before they finally decide on a dream destination. Focusing an exploratory trip on an expat-friendly event gives chances to meet long-term foreign residents, experience an as-yet unknown culture and generally have a good time whilst pondering the place as your personal expat haven.
Siem Reap is famous for its closeness to the ancient glories of Angkor Wat, and its yearly French Week is due to kick off for three fun-filled days on March 7. The event merges Cambodians, French residents, expats from across the world and tourists who've been lucky enough to catch it entirely by accident. The organisers are expecting some 4,000 revelers, giving would-be expats on a reconnaissance trip every possible opportunity to discover Cambodia's advantages as a long-stay destination.
Many of the festival's attractions are to be based at the famous Raffles Grand Hotel d'Angkor, set close by the magnificent temple complex, but endless events are being planned for favourite downtown Siem Reap locations such as The Passage. Over 70 businesses will set up booths at the Raffles, with music and dance performances as well as petanque and barista competitions entertaining the crowds. A new attraction for 2019 is the artisans' contest between at least 15 of the town's creative artistes.
In addition, several fashion shows and a tribute to International Women's Day are in the planning stages, and another new attraction certain to be a success is the last day's party, for which the organisers will charge just $10, with the first 150 tickets sold seeing a free bottle of champagne awarded to the purchasers. If this fun and frenzied highlight to Siem Reap's regular attractions doesn't encourage would-be expats to embrace the city as their new home, perhaps they should consider staying in their original countries!