Working expat women give opinions about favourite destinations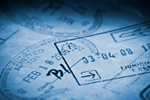 Retiring overseas for a life in the sun is only one aspect of becoming an expat, but where are the best locations for working women as regards successful careers?
Far too many surveys of the best destinations for a successful career are aimed at male expats, with their female equivalents left wondering if they actually exist in the corporate world! The truth is that emigrating can have as good an effect on career progression for women as it does for men, but digging out the right places from male-dominated reports isn't easy.
As International Women's' Day approaches, one survey has decided to tell it like they see it for expat professional women.
Some 8.855 women responded to the Expat Insider's request for info on the ideal country in which to reinvigorate career goals, but some results could be called disappointing and others were little short of shocking. Unsurprisingly and somewhat sadly, the results coincided with the general cultural perception of females in the individual countries surveyed.
Greece, for example, came last in the survey for the fourth year running, below even Italy, thus confirming the perception of women's place in society in both these delightful destinations. For ambitious female expat professionals, Greece's rock-bottom position as regards career progression isn't surprising but may have been the result of the country's fiscal chaos following the 2008 world financial meltdown. Low salaries were a major complaint, followed by the still rocky state of the Greek economy, and Italy's figures were similar. Both countries received poor scores in the work/life balance category.
The USA's ratings came as a shock to many, with the country taking 29th position out of 57 countries surveyed. Around half of the respondents were happy with their job security, with around the same percentage rating their work/life balance as satisfactory. Sadly, male expats in the USA set far higher scores for career prospects. Another surprise was that the Czech Republic was voted the best of all by its female respondents. Women professionals are more than pleased with their expatriate careers, their working hours and their work/life balances. Close behind are the Scandinavian countries of Denmark and Norway, with Luxembourg and New Zealand not too far behind, whilst Taiwan won praise for the ease of finding a suitable job..