Demand for talented tech expats soars as the worldwide sector expands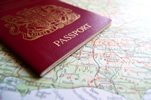 As the number of expatriates working in countries all over the world continues to grow, would-be emigrants need to know where they fit best.
Even although communications technology has changed the patterns of working life and made face-to-face meetings almost redundant, expatriation for career progression is now a phenomenon, especially in the tech sector. A recent survey of popular job sectors taken from an overseas employment website has revealed a surprisingly small selection of fields making up the amazing growth in tech-related overseas assignments.
Some 40 per cent of jobs found via the website were in the development sector of the planet's booming online economy. Creating new apps is a favourite, with start-ups luring the best and most creative to cities all across the world in order to cash in on the new generation's' appetites for the latest and greatest. Estonia, the Czech Republic and Singapore are favourite locations. Expats with proven design skills across the board from websites to apps through many other tech uses are being snapped up by Middle Eastern, Asian and many other major locations now hosting booming tech industries. Salaries are generous and the living is easy.
Another booming sector is that of marketing and public relations, with PR jobs in particular proving popular, Again, it's the tech sector which is fuelling the boom in jobs, with marketers with SEM and SEO experience well-placed to take advantage of available offers. Product management for the ever increasing number of online stores' needs as regards the increased sophistication in the online marketplace is another growing job trend, especially in countries where tech know-how is sadly lacking. Online customer demographics point out that the boom in digital shopping is set to explode, meaning talented expat product managers will become even more essential for online stores.
As regards newer entries into the online world, expats with specific online marketing experience will be in ever greater demand overseas, and data science is another sector due for a huge expansion as more businesses realise the need for this specific skill-set. For online as well as offline companies, the best management teams provide the best results, with global searches for the brightest and most experienced expatriate professionals now the best way to locate exactly the talents needed to spur a company to new heights. Due to the rapid development of the tech sector as whole over the past decade or so, management teams are expected to become more and more diversified to suit the speed of further development. In tech, the world is now an oyster for legions of talented expat innovators with relevant skills.