Thailand no longer an inexpensive destination for expat retirees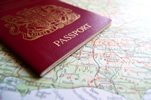 Thailand's former reputation for being an inexpensive destination for Western expat retirees as now shattered, according to a recent survey.
The bad news came as part of a Numbeo report on Southeast Asian destinations, with Malaysian and Indonesian cities now less expensive than most of Thailand's most popular visitor and expatriate destinations. The report came as no surprise to the high number of Western expat retirees whose shrinking budgets have already been badly affected by the soaring and inexplicable rise in the baht.
In the report, Singapore emerged as the most expensive city in the region, with Bangkok claiming second place and Pattaya, Phuket and Chiang Mai taking fourth, fifth and sixth places ahead of Malaysia's Penang and its capital Kuala Lumpur at ninth place. Another shock to retired expats in Thailand considering a move to the Cambodian capital Phnom Penh came as that city took third place between Bangkok and Pattaya.
The cheapest Southeast Asian cities as regards cost of living were Malaysia's Petaling Jaya, Indonesia's Surabaya, the Philippines' Cebu, Indonesia's Bandung and the Philippines' Davao. The results won't have come as much of a surprise to long-stay Western expats in Thailand who're struggling to maintain themselves and their Thai wives and children against the triple hits of new visa regulations, the high baht and the threat of being forced to purchase Thailand-based private health insurance. Chiang Mai is a favourite for British expats, but is now far more expensive than several second-tier Malaysian cities where laws for land ownership and visa requirements are far more liberal.
Actual figures from the survey make an interesting comparison, with a single expat living alone in Singapore expecting to spend the equivalent of around 24,000 baht monthly excluding rental charges. Monthly costs in Bangkok for the same expat would cost around 21,000 baht, just £75 less than in Singapore. Phnom Penh's equivalent cost of living excluding rent is 17,000 baht, seven per cent higher than in Chiang Mai, but at the same level as Pattaya and only slightly higher than Phuket. In Chiang Mai, it's possible for a single person to live on around 16,000 baht a month, again excluding rent at an average of 15,00O baht for a condo in the city.