French property still tempting British buyers in spite of Brexit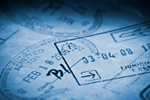 The French property market is expected to stay strong in 2019 despite Brexit.
One of France's major attractions for expats is its sheer size and diversity, with its varied climate offering everything from snowy peaks through rolling farmlands to the stunning beauty of its Mediterranean coastline. British buyers have always favoured the country as well as its close proximity and easy transportation to and from the UK. The majority of British expats choose the south-western provinces for their 300 hours of sunshine every year as well as the longstanding traditions of French cuisine and wine.
As with most of Europe, reliable information on the state of the local French real estate market isn't easy to get, as almost half of sales made in any region are private rather than through agencies. Where agency breakdowns are available, they mostly concentrate on cities and large towns and ignore the market in rural homes. At present, verified statistics for 2018 aren't yet available, but statistics up to October last year show slightly increased sales volumes over the previous 12 months due to France's historically low interest rates. British buyers still dominate the market, with the slightly increased volume of sales being put down to would-be Brit expats attempting to get established in France before Brexit becomes an unpleasant reality.
As March 29 creeps closer, real estate agents are anticipating market fragility as well as a fall-back on previously increasing price levels. The glass ceiling of Brexit and a possible lack of easily available mortgages may well have a restraining effect on property prices for several years to come. Another Brexit effect potentially damaging to the market is the dramatic fall in sterling and the forecasts of yet another slump in its value should a no-deal Brexit be the final result. British buyers are facing a 25 per cent fall in the euro value of sterling, although for long-term expats who've decided to repatriate to the UK and sell their French properties it's good , as it give more sterling bangs to the euro buck. Should the trickle of Brits giving up and going home become a flood, the mass exodus may well drag down average French property prices for a good while.