Is Vietnam the best Southeast Asian country for expats?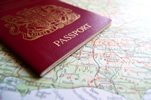 Southeast Asia is a fascinating mix of traditions, cultures and ethnicities, with each country having its different charms as a destination for expats of all shapes, sizes and talents.
Perhaps the least-known apart from tiny Laos is Vietnam, formerly infamous for its war and its adoption of the Chinese version of Communism. Vietnam in the 21st century is now coming into its own as an economically fast-developing country and is attracting adventurous expats to its two main cities of Hanoi and Ho Chi Minh City. Living in Vietnam gives a true taste of Southeast Asian life in spite of its rural poverty and Chinese influence.
The country is now officially recognised as a safe place for expatriates, with continuing improvement of its infrastructure making travelling around far easier than in past years. The countryside is spectacular and the weather is warm, although in the cities pollution can be a problem. As in most developing countries, heavy traffic causes congested main roads at rush hour. Another attraction for those interested in culture is the fact that this smallish country is home to as many as 54 diverse ethnic groups, all with their individual histories and lifestyles.
For expat retirees needing an economic cost of living, Vietnam is the perfect location, as it's cheaper on average than neighbouring Thailand and even slightly cheaper than Cambodia. Getting a visa for retirement or work is far easier and cheaper than in any other Southeast Asian country – a serious temptation for mobile expatriates tired of keeping pace with Thailand's continuing expat crackdowns. The local cuisine is individual, and is based more on fresh, natural flavours than on the heavily spiced dishes found in neighbouring countries. English is increasingly spoken as a second language to Vietnamese, a real advantage for expats who're not language buffs, and the climate is tropical in the south and monsoonal further north.
For expatriates looking to a long-term stay, rules are looser than in Thailand although foreigners are still not allowed to own land. However, 50-year leases are common, and a house can be built on land leased in this manner. At the present time, expats wishing to buy a car and drive in the country must get a Vietnamese drivers' license but, oddly enough, motorcyclists don't need a license. The major currency is the Vietnamese dong, but US dollars are generally used for luxury purchases. Volunteering is popular with expats, and those with tech or teaching skills may well be able to find profitable work.