Qatar starts accepting expat permanent residency applications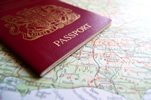 Qatar is now issuing permanent residency visas to the fortunate few expats who qualify.
In September last year, Qatar's ruler Sheikh Tamim Bin Hamad Al Thani signed a decree permitting 100 expats a year to receive permanent residency in the emirate. The status allows expat access to the Qatar's efficient healthcare system as well as granting commercial rights normally reserved for Qatari citizens. However, eligibility requirements are steep, including a mandatory period of residence of not less than 20 years, a reasonable command of the local language, proof of self-financing and proof of a sound legal standing within the country.
The advantages of becoming a permanent resident include the ability to found commercial companies without the need for a Qatari partner as well as being allowed to take part in national economic projects. The children of permanent residents married to Qatari women as well as expat spouses of citizens and the children of naturalised Qataris will be automatically given permanent residence. Expatriates form over 90 per cent of the emirate's total population, with the majority having chosen the destination in order to advance their careers as well as taking full advantage of the high salaries and perks offered.
Due to the demographic make-up of Qatar's population, the emirate is slowly moving towards using the English language in business. The oil and gas sector is the emirate's largest revenue provider and is the most attractive for expat professionals, but the construction and real estate sectors are now recruiting expat employees. Most new arrivals secure a position prior to their actual move, with work visas sponsored by the employing company. After arrival, expats may then sponsor their family members.
Living in Qatar as an expats is somewhat easier than in most other Gulf States due to its modern environment, the legal availability of alcohol on licensed premises, the varied selection of entertainment and cultural options and the generally less restrictive atmosphere. In addition, the still-enforced diplomatic stand-off instigated by Saudi Arabia and a majority of other Gulf States doesn't seem to have had much effect due to clever manoeuvres by Qatar and the support of various non-Gulf countries.