Perfectly placed and affordable Utrecht is a favourite with expats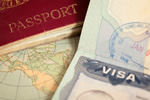 If you're planning to settle in the Netherlands but want to avoid the expense of the major cities, Utrecht is perfectly placed and affordable.
If a central location with easy access to major cities in the Netherlands and the adjoining EU is a must, Utrecht has it all. This smaller Dutch city lies in the heart of the Netherlands and gives easy access to all major Dutch cities as well as offering excellent connections to the country's Schiphol Airport, located just 30 minutes' drive away. Amsterdam, Rotterdam, Eindhoven and The Hague are all within easy driving distance, making days out or work-related journeys a breeze. Also easily accessible within a 4 minute drive are the secondary Dutch airports at Eindhoven and Rotterdam-The Hague.
For expats looking for suitable accommodation, Utrecht properties are cheaper than in the Dutch capital of Amsterdam, no matter whether you're looking to rent or buy. Utrecht's city centre has a lively atmosphere as well as all the retail outlets and malls you'll need, and the city is known for its variety of good restaurants and friendly bars. The city's canals are rated as some of the most picturesque in the Netherlands, with the unique attraction of terraces overlooking the waters, and the city is famous for its high number of cyclists, having been named as the world's second most popular cycling capital.
Bikes are everywhere, safe to use and a fast solution to last-minute shopping. Adjacent to the Central Station you'll find the planet's largest bike park, and Lonely Planet describes the city as one of the world's top ten 'unsung' destinations. The BBC Travel programme recently named Utrecht as one of the world's five happiest places for expats. For newcomers arriving with their families, there's a good choice of primary and secondary level schools, suitable for parents looking to a long-term stay in the Netherlands. Good quality education is given at little to no cost, and there's even an accredited international school for parents on high salaries. Housing options vary from short to long-term rental apartments and houses to homes and flats for sale at far less than their equivalents in Amsterdam, The Hague and Rotterdam.