Currency exchange rates affecting expat salaries and rental costs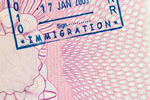 The expat exodus is growing year by year as ever increasing numbers of professionals decide their futures lie outside their home countries.
Fuelled by the ever more global nature of business, totals of expat professionals now working overseas are topping 66.2 million. Since 2013, the increase in expat numbers has averaged six per cent annually, with expat estimates for 2021 reaching a staggering 87.5 million. Obviously, some expatriates are more fortunate than others as regards currency exchange rates and rentals in their new countries of residence, and salaries don't always live up to expectations when currency exchange is taken into consideration.
For new expat employees heading to the Big Apple, New York's rental charges may come as a shock, with averages for a two-bedroomed apartment in a prime location at around $8,000 a month. Expats paid in sterling will pay, in effect, four per cent more, and those paid in euros only have to find another two per cent. By the end of last year, rentals were 19 per cent higher than in 2013. In addition, landlords' bureaucratic requirements can make life even tougher for newly-arrived expat professionals.
China's fast-developing tech sector is a hub for many expats, drawn by the ease of getting backing and the undoubted challenges of this unique destination. Apartments in Hong Kong are even dearer than in New York at an average of $8,495 per month, with sterling-waged expats out of luck by eight per cent on top. China's capital, Beijing, boasts more reasonable rental charges, and the actual cost of living is far cheaper than in Hong Kong. US expats paid in dollars have won out by as much as 23 per cent since 2013.
London has a long-lasting reputation as an expensive city, but apartments in prime locations can now be had for around £4,602 per month, with comparative accommodation outside the city centre going for considerably less, especially if accommodation is shared with another expat. Even so, the cost of living is high and is expected to rise again post-Brexit. On the other hand, Paris's rents in prime locations are now lower than their London equivalents, although expat professionals paid in sterling are worse off by 13 per cent when paying in euros, whilst those paid in US dollars are better off by a full 9 per cent.