Campaign group fights for UK expat women's state pension equality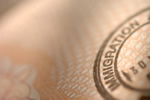 The Women Against State Pension Inequality campaign group is now encouraging British expat women in Kenya to join their fight.
WASPI is fighting for female British expats born in the 1950s who either received no notification of the UK government's increase of the state pension qualifying age or received it too late to take action. Some 3.8 million female British pensioners are being sold short on their pensions, both overseas and in the UK. Women's pensionable age was planned to rise from 60 to 65 years, with the increases to initially take place between April 2010 and 2020. However, the increase was accelerated in 2011, with a huge number of those affected not correctly notified of the change by the Department of Work and Pensions. As a result, many are now being paid less pension than their entitlement and are in financial distress as a result.
WASPI has been fighting this injustice since 2015, steadily increasing its international membership by targeting British female pensioners who've left the UK to live overseas. The British parliament is well aware of the campaign, as it has support from a number of cross-party MPs and has had considerable press exposure and no less than seven parliamentary debates. Protests and TV coverage have also brought the issue into the public domain.
The campaign group was originally formed to enable British women living in the UK and across the world to join with one voice to fight this injustice. On a recent visit to the UK, UN Special Rapponteur Philip Alston told the media the women affected have been impacted in a way which destroyed their expectations of a stress-free retirement. The impact of the pensionable age change, he added, has severely penalised those who were caught in what was a poorly phased and abrupt change to the state pensions' age requirement for women.